Winter storage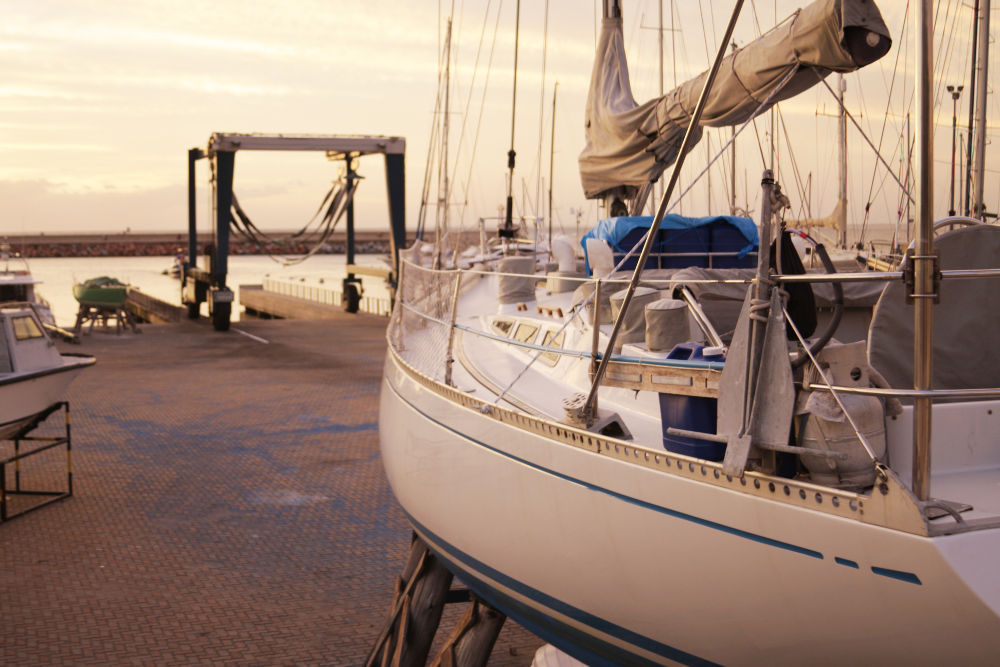 Outdoor storage
We offer on-ground outside winter storage on the territory of Haven Kakumäe marina. Ashore storage is available on Haven Kakumäe marina keel blocks or boat trailers.
Winter season duration: November 1 st – April 30 th
A safe storage area with 24h video surveillance is at your service.
We have a special offer!
When signing for winter storage in Haven Kakumäe for 2017-2018 season you will get:
Monthly price is 3,5 € /m2
Free protection wrap
Free lift out and launch
A special shrink wrap is designed to protect against damage and staining which may occur during long storage period in unfavorable weather conditions. Shrink wrap cover fit tightly around the boat and is not flapping in the wind. More info: https://heat3.eu/marine/
Please contact our managers or fill the inquiry form for more information.
Indoor storage
Starting from 2018 Haven Kakumäe is going to offer an inside heated storage with 4300 square meters of storage area. A unique state-of- art heated facility will be constructed and will contain a rack storage with four levels of shelves for boats no longer than 10 meters long, and a floor storage, which is for boats from 10 to 30 meters long.
Altogether 250 places will be available in the heated storage facility from 2018 winter season
Lifting equipment (expected in 2018):
130 t power boat-hoist with mast crane on top.
Forklift up to 10 m boats
Boat trailer services (45 t)
Prices: Floor storage starts from 10 EUR per m2 per month. Shelf storage starts from 140 EUR per month.
Washing service for boats, lifting the boat out of the sea, moving it in and out of the shed and spring launching are calculated separately.