Conference room rental
Seminar room
Looking for an interesting place to organize an outside meeting, seminar, conference, or corporate event?
Haven Kakumäe offers to rent a conference room of 144 m2 consisting of 2 equipped rooms, which can be taken together or separately.
The room has
a projector, TV 65", comfortable furniture, water cooler, coffee machine, flipchart, sound equipment, Wifi.
There is free parking for 200 cars.
Move away from the noisy and dusty city center and make an event in a beautiful marina by the sea! A memorable event is guaranteed.
Catering from our Puri restaurant is at your service.
Snacks can be offered during a coffee-break and served inside the seminar room or in the restaurant hall at your convenience. The restaurant is just a few meters away from the conference room. Our chef can prepare a full menu with a main course and dessert.
Large conference room
Square:
88 m2
Capacity:
40 persons
Included:
Projector, furniture, water cooler, coffee machine, flipchart, Wifi, free parking
Price:
on request
Minimum 3 hours rental
Schedule: 09.00 – 18.00. After 18.00 by agreement
Small conference room
Square:
56 m2
Capacity:
20 persons
Included:
Big TV 65", furniture, water cooler, coffee machine, flipchart, Wifi, free parking
Price:
on request
Minimum 3 hours rental
Schedule: 09.00 - 18.00. After 18.00 by agreement
Both seminar rooms
Square:
144 m2
Capacity:
90 persons
Included:
Big TV 65", projector, furniture, water cooler, coffee machine, flipchart, Wifi, free parking
Price
on request
Minimum 3 hours rental
Schedule: 09.00 - 18.00. After 18.00 by agreement
Corporate events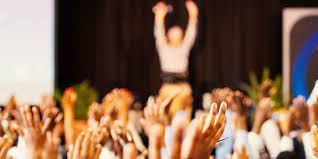 Concerts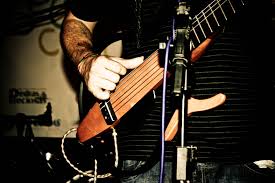 Conferences and seminars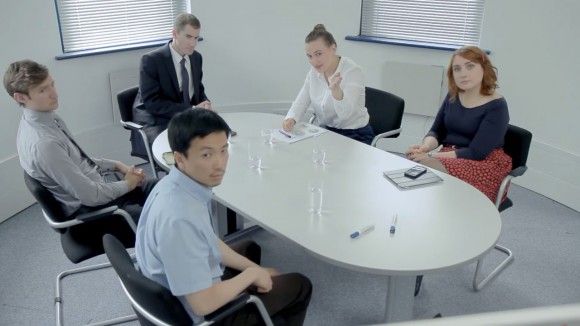 Birthdays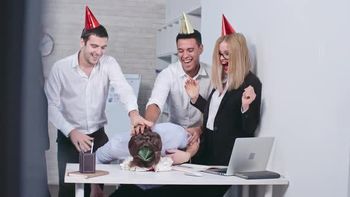 Boat hangar rental for events
Haven Kakumäe offers a modern and spacious facility for various events. Boat hangar has an area of 2200 m2 with a ceiling height of 9-12 m. Freight transport and trucks can access the building through the 9m high gates. There is a convenient entrance from the parking area for guests. The room is equipped with heat pumps to maintain the temperature. Inside you can set up the stage, sound and lighting equipment, as well as various decorations.
Haven Kakumäe rents out the boat hangar from May 15 to October 15. Construction and decoration works of the premises are at the client's expense. The staff at Haven Kakumäe will assist on connecting the electricity and preparing the area for the event. Catering from our Puri restaurant is at your service.
A unique and beautiful place
in the yacht harbour
2 000 m2 of area for any types
of events
The room accommodates
up to 1500 people
Catering services from Puri Restaurant
Photo Gallery
Corporate events
Concerts
Conferences and ceremonies
Birthdays
Reviews
Event name: Entrepreneurship competition 2019 gala
Partners: EAS, Eesti Kaubandus-Tööstuskoda, Tööandjad
Event organizer: Jolos


We were the first ones to hold a big gala event at the Elling. The Venue was great - high ceilings, clean, spacious and the surroundings of the venue were just amazing. The communication from the Haven's side was fast and informative, which made the organization of the event smooth for us. Based on our great experience, we would recommend holding an event at Heaven Kakumäe.

Jolos Events
Promenade area rental
We also rent out space on the marina promenade for trade purposes. Attendance at open air concerts reaches 1,500 people per day, and during big festivals is up to 20,000 people per day. You can place a truck or a tent to sell your goods. Haven Kakumäe employees will assist on connecting electricity and water. The layout and layout are agreed separately.
Rental of commercial premises
Haven Kakumäe offers to rent out commercial space in the new building of the Marine Center. Unique architecture, large floor to ceiling windows.
Entrance from the street and parking area. Lessors are able to place the logo on the front door.
The area varies from 30 up to 130 m2 per room.
Ready to move premises with all the necessary communications.
Free parking for employees and visitors for 200 places is at the lessor's service.
Open your office or store in the best marina in Estonia!
At the moment, all areas are rented.
Send your contacts and we will notify you when there is a vacant premise.
Lessors
Alexela
Every client will find something for his or her liking at Alexela convenience store. We offer delicious coffee, fresh pastries, different meals and wide range of drinks to choose from. In addition, our convenience stores offer products for everyday use and value-added services. You're welcome! We offer refreshing hot drinks alongside a delicious meal. You can choose from a variety of coffee drinks, cocoa and tea. Save 10% on hot drinks by using Alexela Home Card!
Nautical Partners
Nautical Partners Finland Oy is the Finnish dealer for Jeanneau motorboats, Prestige Yachts and Van der Valk Shipyard yachts.

Besides the wide range of Jeanneau-, Prestige- and Van der Valk yachts we offer yacht brokerage services and full marina services. In Tampere and Helsinki we have sales offices.

We do brokerage in global market, both all Europe and USA. We will help you with import and export and our long experience and personal contacts around the world will quarantee the best results.
Yachts Service
Yachts Service has a decade of experience in winter storage, repair and maintenance of small craft. The storage facilities are located in Pirita, Tallinn (1400m2), and another hall of 2800m2, specifically built for storage, is located in Kardla, Hiiumaa. For faster service, we have invested in equipment: there is a Roodberg 60 T trailer and a JCB tractor (for moving the trailer) in Kardla.
We service around 100 larger and smaller craft in our storage facilities and workshops a year. Around half of the company's clients are from Estonia, approximately 40% are from Finland and 10% from Russia. The company holds the official right to service Volvo Penta engines and is a service and repair partner recognised by the Danish X-Yachts A/S and the German Dehler Yachts, including for warranty repairs.
Tallinna Jahtklubi
Tallinn Yacht Club was founded in 1910 and is one of the oldest yacht clubs operating in Estonia. The club has the largest sailing school in Estonia: almost 130 young people work in 3 branches and 7 boat classes. In addition, the Yacht Club regularly organizes various training sessions to promote safe navigation (eg training of small boat drivers). The third activity is the social bonding of seafarers and thus the development of the Estonian marine culture (mediating information related to the sea, joint pre-sailings and club nights). The harbor club harbor is the port of Haven Kakumäe, the port harbors are the Old Port harbor, Lohusalu harbor and Haapsalu Grand Holm Marina.
Baltic Cruisers
OÜ Baltic Cruisers, which has more than 20 years of experience in the Estonian market, is the representative of British luxury yacht manufacturer Princess Yachts.
We sell and maintain Hanse Group-owned Dehler and Hanse yachts and Sealine motor yachts. The range of boats offered by the company includes Bayliner, Quicksilver Uttern and Storebro brand watercraft. We sell Zodiac, Quicksilver and Gladiator brand inflatable boats. For water sports enthusiasts, we offer Mistral and Gladiator paddleboards. Mercury and MerCruiser marine engine range offer the right power source for watercraft of any size.


In addition to the Princess sales office in Haven Kakumäe, Baltic Cruisers Maritime Center in Tallinn is located in Järve (Pärnu mnt 232/8). We are represented in Tartu (Turu 27, Info-Auto) and Haapsalu (Westmeri 3, Grand Holm Marina).
Baltic Cruisers online store can be found at www.paadid.ee.